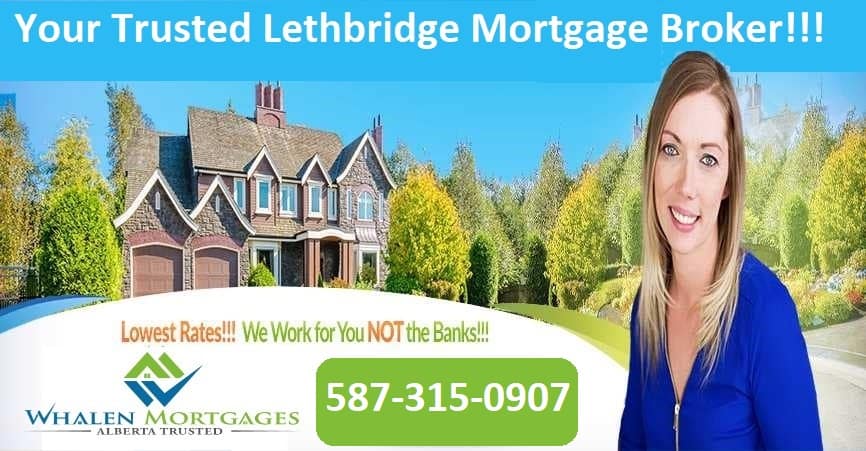 #N/A
Term
Less
then
20%
Down

20%
Down
30
Year
Rates
Rental
Rates
Bank
Posted
Rate
1 Year Fixed
7.54
7.54
7.64
7.69
2 Year Fixed
7.09
7.09
7.19
7.24
3 Year Fixed
6.71
6.71
6.81
6.86
4 Year Fixed
6.49
6.49
6.59
6.64
5 year Fixed
5.84
6.34
6.44
6.49
5 Year
Variable
7
7.05
7.15
7.2

10 Year Fixed

6.44
6.44
6.54
6.59
Lethbridge TD Bank Mortgages
Whalen Mortgages Lethbridge is your top Lethbridge mortgage broker. We work with a wide range of financial institutions, not just the big banks. TD Bank is among our top partners. They offer competitive interest rates. We get an even better deal because of how many clients we refer to them. And we pass these savings on to you.
TD Bank is notable for its sheer number of home equity loans. They offer home equity loans whether you need to renovate your home or debt consolidation. The biggest restriction is that the home equity loan can't equal more than eighty percent of the home's value. Note that this percentage includes your home mortgage. For example, if your home is half paid for, you'll only be able to borrow thirty percent of its value. One benefit of these loans is that you probably don't need a lawyer's help, and you may not need to change the title of your home. TD Bank registers their mortgages for a greater value to allow you to access a home line of credit down the road without having to pay for legal fees again.
Shop around, because once you have signed up for the loan, you're locked into the interest rate and other loan terms. Fortunately, if you want to transfer an existing mortgage and home equity loan, Whalen Mortgages Lethbridge can help you roll it into a new, consolidated and lower interest loan.
TD Bank doesn't just issue mortgages. They're a full-service financial institution. They have a reputation for customer service, so you may want to open an account there. Yet that isn't the only reason you may want to work with them. Other benefits of working with TD Bank include:
Mortgage prepayments up to 15% of the loan balance annually

Permission to make double mortgage payments every month

Rental offset sheets, so you can pay off rental properties faster and qualify for a new home
TD Bank posts its interest rates and updates them daily. Contact Whalen Mortgages Lethbridge to learn about the discounted interest rates TD Bank offers our customers.
Call us to see what rates and loan terms we can secure for you from TD Bank or apply online. Your top Lethbridge Mortgage Brokers at Whalen Mortgages.