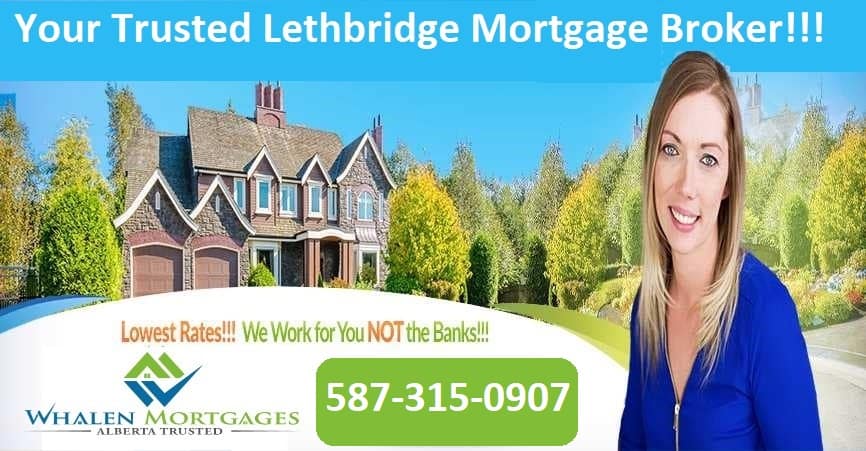 5 Year
Variable Rates
Our
Rate
Bank
Rate

Scotia
Bank
6.80%
7.20%

TD Bank
7.00%
0.00%

First
National
6.30%
7.10%

Mcap
6.20%
7.15%

RMG
6.30%
6.30%

Lendwise
6.30%
6.30%

RFA
Mortgage
6.30%
7.20%

Equitable
Bank
7.20%
7.20%

CMLS
Financial
6.25%
6.95%

ATB
Financial
6.95%
6.95%
Lethbridge 5 Year Variable Rate Mortgages
The most popular loan term in Lethbridge is five years. The term of the mortgage is 5 years and does not mean you've paid off the house in five years. It simply means the Lethbridge mortgage is up for renewal in five years. This allows you to renegotiate the interest rate or change lenders without penalty. Most Lethbridge mortgage customers choose to renew their home loan at the terms offered by their current lender. This is generally not necessary if you have a variable rate mortgage, unless you want to lock in our historically low interest rates with a 5-year fixed rate mortgage.
What interest rate do you pay on a 5-year variable rate mortgage? It will be based on the market interest rate. This is also known as the prime lending rate or the simple prime rate. Lethbridge mortgage lenders will have a stated rate. This will be the stated interest rate plus or minus some percentage. For example, a prime -0.5% mortgage rate would be 3.5% if the prime rate is 4% and 1.5% if the prime rate is 2%.
The interest rate a home owner would pay with a five year adjustable rate mortgage isn't going to change month to month. Instead, it can only change if the Bank of Canada raises or lowers interest rates at one of their meetings. These meetings typically occur every six weeks, though they don't change the interest rate every session. Furthermore, they can only raise or lower interest rates by a quarter of a percent. This means that a variable interest rate mortgage may rise one percentage point over several months but it won't double overnight. If you're afraid mortgage rates are only going to climb, you have time to refinance to a fixed rate mortgage. Talk to Whalen Mortgages, the top Lethbridge mortgage broker, in order to learn what you could pay and how much you could save if you refinance your mortgage today.
The penalty for refinancing to a fixed rate mortgage is generally three months of interest on your home loan. However, you may qualify for a lower penalty or none at all if lenders are eager for your business. On the other hand, you could refinance your 5-year fixed rate mortgage to a variable rate mortgage at renewal. Then you'll benefit from our current low interest rates and pay a lower interest rate than you would if you have a fixed rate loan.
Call your Lethbridge Mortgage Brokers at Whalen Mortgages Lethbridge to discuss your options today! 587-315-0907.