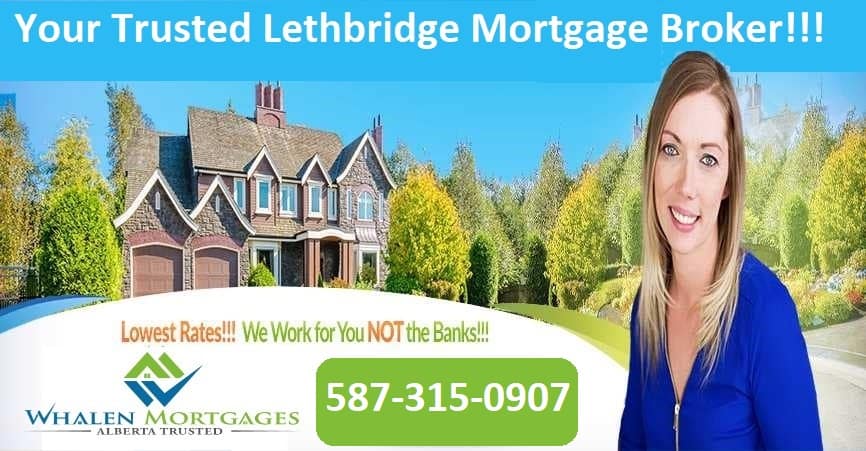 Lethbridge 100 Percent Mortgage Financing
Rent on a Lethbridge home is high. You'd be better off buying a house or condo with a mortgage. The challenge is scraping together the cash for the down payment. Lenders typically want at least five percent down on a primary residence. There's some flexibility here. For example, purchase plus loans require at least five percent down based on the expected value of a fixed-up property. Construction loans require at least five percent down based on the expected value of the completed home, though that equity may come from your initial down payment on the underlying raw land. You will get a better rate if you put less than 20% down payment as it will be insured by CMHC and mitigates risk for the lender. For example, your mortgage insurance is not needed once you can hit the twenty percent threshold.
But most people can't raise enough money to put 20% down on a home. Many can't even get enough cash to put 5% down. Yet they may be able to buy a home with 100% financing, if they talk to a Lethbridge mortgage broker like Whalen Mortgages Lethbridge, we can go over your options. And you could afford for a competitive Lethbridge mortgage, because your house payment may be similar to what you're currently paying in rent. Better yet, your house payments will allow you to build equity that is an asset.
For example, you could take out an unsecured line of credit or borrow from another source to raise money to put down as your 5% down payment. Then you can qualify for a conventional mortgage for the remaining 95%. This is separate from mortgage companies that will accept gifts from family members to help you put together a down payment. Note that you could also take advantage of a personal loan. Furthermore, you could borrow against equity in a current home or condo to put down on a Lethbridge home. Some home buyers choose to borrow against their credit cards to fund their home purchase. If you're a first-time home buyer, you could also take money out of your RRSP or other retirement plans. If you previously bought a home using money from your RRSP, we can give you advice on how to take advantage of the program again.
Call Whalen Mortgages Lethbridge, the top Lethbridge mortgage brokers. We are open and honest when discussing the options with our clients. We want you to understand all of the options available to you. We shop our network of banks, credit unions and non-bank partners to find loans with not just the lowest interest rates but the best mortgage terms. For example, you may want to keep closing costs to a minimum, not just get the lowest rate, though every mortgage will have associated fees. We won't pressure you into committing to a mortgage that isn't right for you.
At Whalen Mortgages Lethbridge, we work with everyone. This includes Lethbridge home buyers with no credit and bad credit as well as those who don't have a down payment. We'll explain the mortgage process while leaving the final decision up to you. Then we can guide you through the mortgage application process while maximizing the odds you'll be approved. We will explain the fees involved, such as when you access CHMC programs to help first time home buyers. Remember if you do not have a down payment we can find a solution that works for you! Call us today to get started.
 Call today to get started on your new home in Lethbridge and your mortgage approval.
Apply now to see which option will best suit your needs.