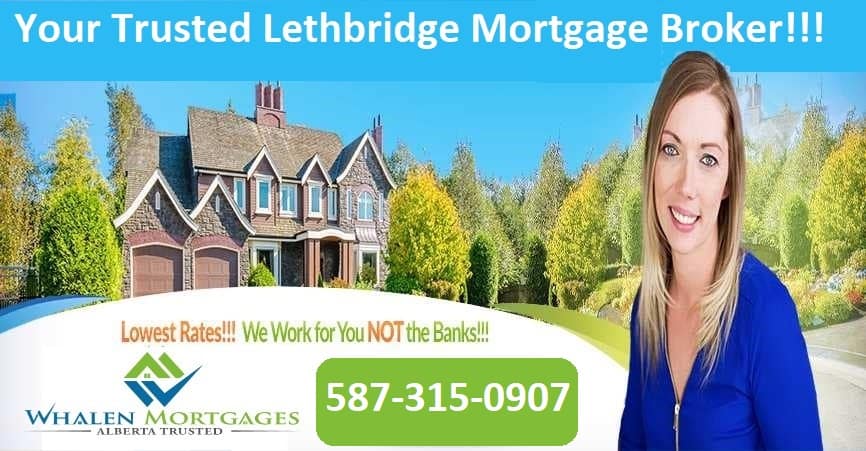 Lethbridge Cabin Mortgage
Living in Lethbridge is relaxed compared to cosmopolitan Calgary. Yet there are many who want something even more removed from civilization. For them, a Lethbridge cabin mortgage may be in order.
The difficulty is finding a mortgage company in Lethbridge that will extend you a loan, if you lack the cash to buy the property outright. That's because most Lethbridge mortgage lenders won't want to take the risk of owning a hard-to-sell rural property. They prefer to extend loans backed by more conventional properties like suburban Lethbridge homes or condos.
Cabin mortgages are very different from standard home loans. The value of the property is not just dependent on the value of the building. Accessibility is a major factor. Properties accessible year-round are worth far more than those you can only access seasonally. So is the amount of work that goes into using the property. If it lacks safe potable water, you lose points. Lenders often require you to get lab tests proving that the well water is safe before you're allowed to close on the property. If it doesn't have a permanent foundation, it is worth less. If it doesn't have a source of year-round heat, lenders devalue it. If the property requires regular check-ins by a property management firm, it is worth less. That is because of the increased value of the property becoming uninhabitable because someone didn't make sure the pipes don't freeze.
Does the property have a full bathroom and kitchen? Lenders generally avoid properties with an outhouse or only partial kitchen. This is because they want to only fund properties that have a wide customer base if they need to foreclose on it. And most people don't want to rely on an outhouse or camping stove to use the cabin. Note that no one expects a remote cabin to be connected to the city sewer; septic tanks or chemical toilets are more common.
If the property lacks these standard amenities, most lenders won't fund the deal. Those that do will never consider it a permanent residence and treat it as a higher risk investment. Now your minimum down payment is thirty five percent, not ten.
Most people don't live in a cabin full-time. This means that they're purchased with vacation property mortgages or second home mortgages. These typically have a minimum down payment of at least ten percent. This is twice the minimum down payment for a primary residence. If there are major shortfalls like no running water or year-round heat source, now you have to put at least thirty five percent down.
There are factors that can increase the value of a cabin. Does it provide amazing views? Is it next to the lake? Are you a short drive to a ski resort or another tourist destination? Now your seasonal cabin is as attractive to lenders as one with year-round access, if you can use the property when tourists want to be in the area.
Let's summarize the standard lender requirements for a Lethbridge cabin mortgage to qualify for a mere ten percent down payment:
Built-in heat source but doesn't have to be permanent, such as a fireplace or wood stove

Must have running potable water, but may be supplied by a water tank or well

Must have at least a full bathroom and kitchen, bedroom and common area
Sorry, but one room cabins have a limited market, so most lenders won't give you favorable loan terms if you want to buy one.
Must have a foundation, though it could be a floating foundation instead of a concrete one

Minimum cabin size of 850 square feet

Acreage up to five acres

Good credit on the part of the borrower
Seasonal access may be forgiven if the property and the loan conform to all of the requirements above. That's especially true if the property is in a popular area.
Consult with Whalen Mortgages Lethbridge before you go shopping for a Lethbridge cabin mortgage. We may be able to help you buy your dream cabin for less money down or a lower interest rate.