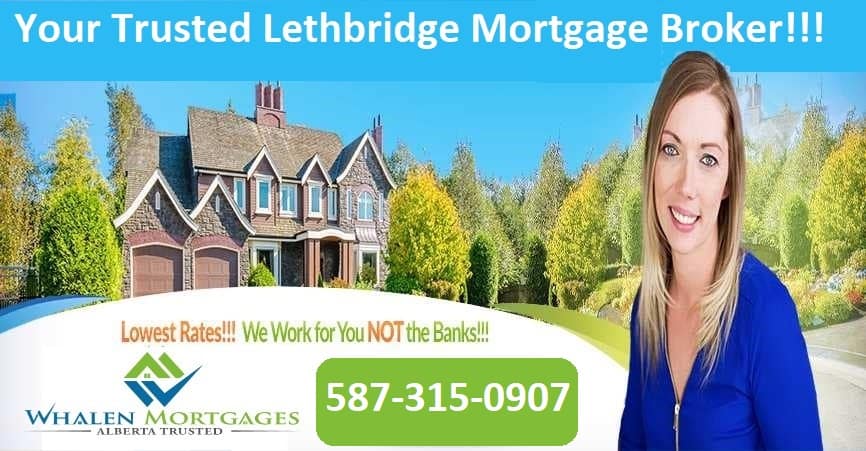 Lethbridge Condo Mortgages
Condos have a number of points in their favor, whether you're buying a traditional condo in a building or a bare land condo. They're cheaper than traditional single family homes. The condo association is responsible for the maintenance of the property, so you often don't have to cut the grass or shovel snow.  You can get a mortgage to buy a Lethbridge condo and build equity instead of simply giving money to your landlord. However, there are differences between bare land condos and traditional condos. Furthermore, there are a few factors to consider before you sign on the dotted line on the condo contract.
Traditional Condos
There are jokes about apartment building owners throwing up new paint and drapes and then selling the unit as a condo. In reality, condo buildings are typically better built. They may or may not have larger units, but you get thicker walls, nicer common areas, more privacy for residents, and more connections for appliances.  What would be a laundry room in a cheaper apartment building becomes an on-site gym.
In many other respects, living in a Lethbridge condo building is similar to living in an apartment building. You'll pay a monthly or annual condo bill as well as your mortgage. Live there long enough, and you'll pay off the mortgage and only owe the modest condo association fees. The condo association takes care of the boilers, heating system and common areas. Unlike an apartment building, they may charge a levy to make up for the difference between the cost of repairs and what they've collected. This is why you want to research the financial situation of the condo association rather than simply choosing one with the lowest fees. Make sure they're investing in maintenance, be it snow and ice removal or roof maintenance. You and everyone else are on the hook if someone sues due to a slip and fall accident.
Bare Land Condos
A bare land condo is one that includes land with the condo. This could be a small yard behind a duplex or triplex, or it could be a modest parcel on which you can build a deck or garage. It can be a spot where you plant a garden, too. The bare land condo provides more privacy than a traditional condo.
A Lethbridge bare land condo is managed by a condo association. This has its benefits. For example, many retiree communities are run by condo associations. They limit residency to adults and to people over 55. Your family can visit, but they can't move in. Every condo has its own criteria and by laws meaning you can find the perfect one for your needs. Bare land condos come with monthly fees, but like the traditional condo building, they handle the maintenance, too. You may not need to shovel snow or cut the grass.
On the other hand, they may have quite a few rules you have to abide by. This could be anything from prohibiting planting your own garden out front to limiting you to having a small dog. They limit noise and may provide on-site security, but you could be prevented from renting out the unit when you're traveling. You may not be allowed to have a home-based business, and you may be limited to one or two parking spaces. Know whether or not they'll let you park an RV or camper on site before you buy a lot. Generally speaking on a bare land condo, you are less restricted as the common area is generally where the bylaws apply not on your piece of land.
An Overview of Lethbridge Condo Mortgages
You can buy a condo with a mortgage just as you could a single family home. The rules for condo mortgages are similar, as well. For example, you can buy a condo with just five percent down. You can do a purchase plus improvements mortgage to get new flooring if you get a quote with your offer on the mortgage, we can combine the improvements with the mortgage. Call Whalen Mortgages Lethbridge to talk to your knowledgeable mortgage brokers today!
Lethbridge mortgage lenders run the numbers for condo ownership a little differently than they do for home ownership. The condo fees are added on top of the mortgage payment to determine how much for a "condo" you can afford. This means that someone who could qualify for a 400,000-dollar single family home may only qualify for a 350,000 dollar condo with condo fees of 500 dollars a month.
The condo association will charge these fees every month or year. However, they may charge additional levies to pay for major repairs they didn't properly budget for. Research the financial health of the organization, and stay away from condo associations that have a history of surprise bills for residents.