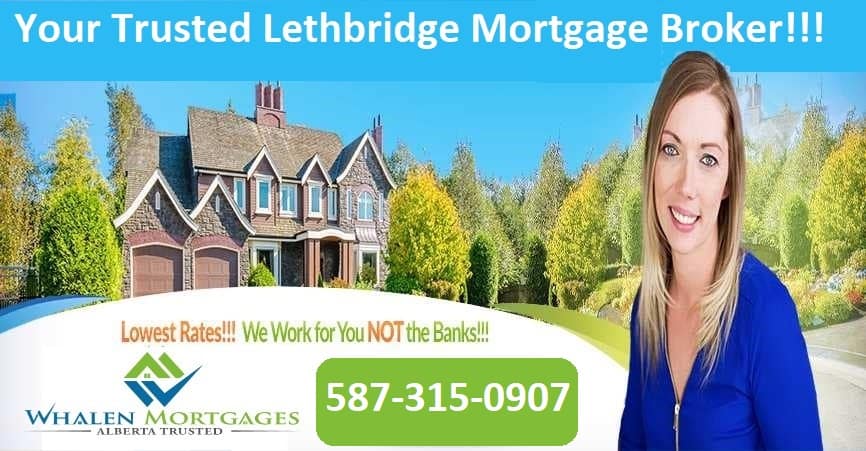 Lethbridge Construction Mortgage
Most Lethbridge mortgage lenders are only interested in loaning money if secured by an existing property that conforms to a very narrow set of standards. If it is an unusual home on in dire need of repairs, they generally won't extend credit to someone to allow them to buy it. It is easier to buy land on which to build your home. This won't be a standard mortgage. Instead, you will get a construction mortgages or draw mortgages. These home loans have their own, unique set of rules. Let us help navigate you through the process and help make it that much easier. Whalen Mortgages Lethbridge is here to help, we are your top Lethbridge mortgage brokers!
Financing
If you want to build your dream home, first you need to own the land. If you can't pay cash for the property, you'll need to take out a mortgage for it. You may want to talk to a Lethbridge mortgage broker, because down payment requirements can range from 20 to 35 percent, and interest rates can be as high as several points over the prime rate. How does a five percent interest rate on the cost of your plot of land sound? Fortunately, this loan is typically rolled into the construction manager. In fact, your lender may release money from the mortgage to pay off the property so that it is owned free and clear prior to construction beginning.
Suppose you put 25,000 dollars down on a 100,000 dollar piece of property while planning to build a 400,000 dollar house. When you take out the construction mortgage, part of the first "draw" pays off the land loan. The 25,000 dollar down payment on the property rolls into the larger four hundred thousand dollar home loan, giving you 25K in equity. This is equal to five percent equity. A Lethbridge mortgage broker could help you negotiate a construction mortgage so that you don't have to put any more money down, if you already have partial or complete ownership of the underlying property.
The Release of Money
If you were buying a standard Lethbridge single family home or condo, the money would be released at once to allow you to buy the property. When you're building a new home, the lender will release money in several lumps called "draws". That is where the term "draw mortgage" comes from.
The money isn't released when you want it or when your contractor demands it. Instead, they're paid after each stage of work is verified to be up to code. The inspection fee will generally come out of the mortgage funds. Once each stage of work is verified, the next "draw" of funds is released by the real estate attorney overseeing the deal to pay the contractors or given as an advance so they can start the next phase of work. If the work isn't good enough, the money is withheld until things are fixed. This helps minimize the lender's risk as well as the construction costs. For example, it costs ten times as much to fix plumbing or electrical problems after the home is officially finished than to fix it when everything is exposed.  The rules the attorney must follow are outlined in the mortgage commitment letter.
The Need for a Plan from the Very Beginning
Mortgage companies tend to reject "self-build" projects, where you want to invest sweat equity or hire friends to do the work. They may refuse to give you more money if it turns out that you're using inexperienced builders or the home design is very different from the one they initially approved to fund.
Know that this doesn't mean you can't build your dream home. Instead, it means you need to work with a Lethbridge mortgage broker like Whalen Mortgages Lethbridge to find a mortgage company that will fund a self-build. In these cases, you should work with a good real estate attorney to ensure the building project is in order. Submit detailed plans for the design and your initial construction schedule to builders. Ensure that you have all necessary permits and a home warranty in place. Thoroughly vet the contractors you hire, because you're on the hook if their work needs to be redone. After all, the lender won't pay for someone to re-pour the foundation. You may be able to borrow the necessary funds, but it will be at a much higher interest rate.
Note that mortgage lenders will expect you to make payments on the mortgage every month while work is progressing, based on the amount of money the lender has advanced to date. On the other hand, if you can contain costs, you can reduce the total amount borrowed. That will lower your mortgage payments in the end. Just don't cut corners to save money. And know that if the project runs over budget, whether because you couldn't decide what color the carpets should be or the roofer delayed two weeks, you'll need to find the money somewhere else.  Limit your risk by planning everything from the layout of the house to the little amenities so that there are no expensive, last-minute changes.