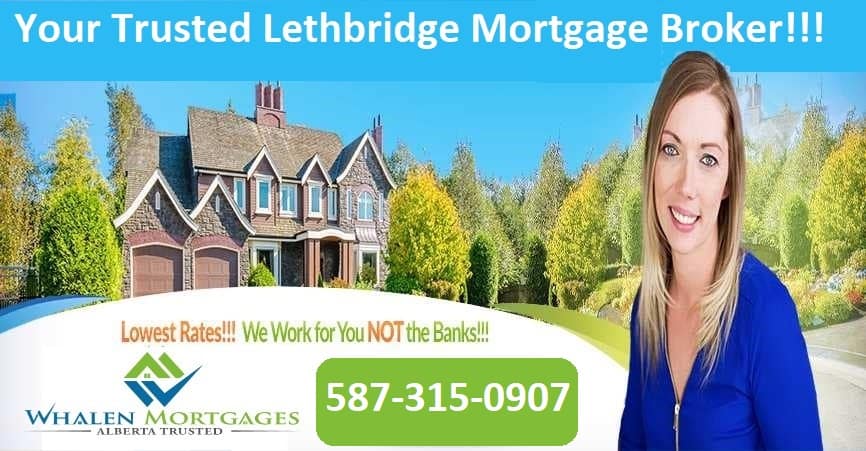 Lethbridge Land Mortgage
Sometimes the only way you can get your dream home is to build it. The first step to doing this is buying the Lethbridge land on which you'll build it. Yet you may wait years before you can finally build it. This means you need a land mortgage, while the construction mortgage may wait a while.
A land mortgage has somewhat different rules than a Lethbridge home mortgage. Lenders consider land a riskier investment than a single family home or condo. For example, there is a much larger market for existing homes than properties on which you can build a new home.
The valuation of the property is based on proximity to services and general demand for the land. However, lenders will factor the available services into account when determining the value and the risk tied to the property. Property that is already zoned residential and ready to build on is considered less of a risk than farm land you hope to zone residential. If the area is zoned commercial, you'll have to talk to a commercial lender.
The ideal Lethbridge property is fully serviced. This means that it has access to all municipal services like power, water, and sewer. Partially serviced land may have power or water but not both. The fewer such services the property has, the higher the down payment mortgage lenders will require. They want lots on which someone can build a building and immediately connect to the grid. Otherwise, they are running the risk that someone will have to install water tanks, a septic system or generators to make the building habitable. Or the cost of getting these services in place must be factored into the construction loan, increasing the total cost of construction. Expect to prove that a rural lot has services. For example, you may need to provide reports showing that there is a functioning well and that the water is safe to drink.
How does this affect the land mortgage? In most cases, you'll be expected to put at least 25 percent to 35% down on the property to buy it. You might be able to find a lender who only requests 25 percent down to buy a lot in a new suburban subdivision. On the other hand, if the land lacks any such services, a Lethbridge mortgage lender may only offer a land mortgage if you put 35% percent down.
The down payment may also depend on the size of the lot. Acreage loans are for properties with 5 to 160 acres. (Anything larger than 160 acres is going to be a farm or commercial loan.) Larger plots of land may need to be surveyed to verify the boundaries and even its actual size. You may be required to prove that there is access to public roads. Lenders rarely loan money to buy land that has to be reached by crossing over someone else's property.
One interesting quirk in the Lethbridge real estate market is that you may end up with both a land loan and a home loan though you've bought property with a house on it. For example, you might buy a one to five acre lot with the single family home on it for 5% down, but you need a land loan or acreage mortgage to buy 160 acres.
Suppose you take out a land loan and then want to begin construction. The construction loan is a short term loan intended to pay for the construction of the new building. The first draw on the construction loan will pay off the land loan. After construction is complete, you will be on the market for a conventional Lethbridge mortgage. Call Whalen Mortgages Lethbridge to get the best mortgage rates on your land purchase.
Call Lethbridge Whalen Mortgages today 587-315-0907 to consult with a Lethbridge mortgage broker so that you can find the cheapest land mortgage possible or apply online today.