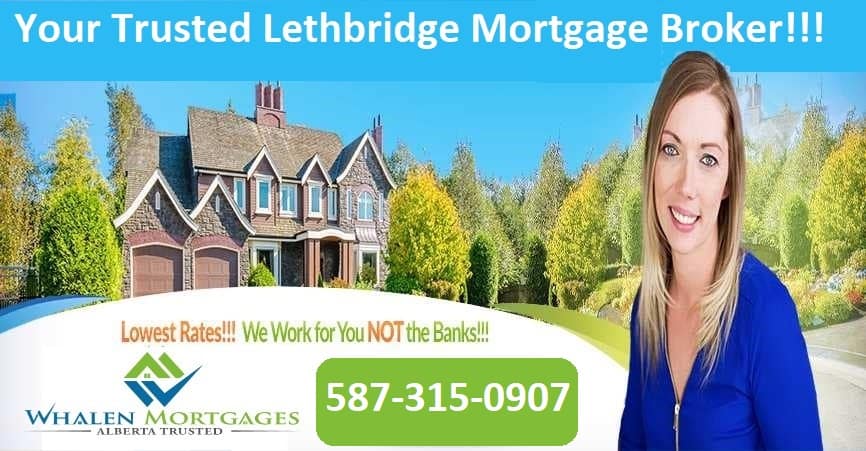 Lethbridge Line of Credit Mortgages
Is your home in dire need of repairs? Do you want to finally put in that fancy kitchen and turn a bedroom into a home office? The challenge these days is finding the cash. Yet the solution may be all around you. You could tap into the equity in your home to pay for everything.
A Lethbridge home equity line of credit or HELOC has a number of benefits. Because the loan is secured by your home, it has a lower interest rate than a store credit card or unsecured home improvement loan. Your payments are generally lower, too. For example, you'll only pay interest on what you borrow. And you have complete control over when you take out the money and how much up to the limit on the line of credit.
A Lethbridge HELOC is a kind of home loan. This means you'll need to pay closing costs and legal fees to update the title to your home to reflect the additional lien holder. Fortunately, you'll only have to pay these costs once, no matter what you do with the loan. For example, you could borrow the money to renovate your home, pay off the loan, and then access the equity at a later point. There are no restrictions on how you use the loan, though you can close it once you've paid it off. Some people keep it open as an emergency line of credit.
If you were taking out a new mortgage, you could buy a primary residence with as little as five percent down. The more money you put down on your Lethbridge home, the lower the risk the home loan is perceived to be, and the lower your interest rate will be. Once you have twenty percent equity, there's no need to have mortgage default insurance . You're not allowed to borrow nearly that much of your home's equity, whether or not there is an outstanding mortgage balance. If you had a paid for home, you could borrow up to 65 percent of its appraised value. If there is a mortgage balance, the equity available to serve as collateral for your loan is likewise reduced. You can have a mortgage and HELOC up to 80% loan to value however 65% can be the HELOC portion the remaining must be a mortgage. The interest rate and how much lenders will charge you to service the loan vary wildly. Talk to a Lethbridge mortgage specialist at Whalen Mortgages Lethbridge today to understand how much you could borrow against your home.
What are the points in favor of a home equity loan? There are limits on how much you can borrow but not how you use the money. You could buy land to build your dream home. You could put money in your RRSP. Borrowing costs are lower than if you took out an unsecured loan. You can control when you borrow against the line of credit, and you don't have to borrow more than you need. This may prevent you from overspending, such as when you do a cash-out refinance for 30K and end up spending any leftover money instead of using it to pay down your debt. Home equity loans are available to every Lethbridge home owner, while reverse mortgages are hard to find.  Many home equity loans are paid off when someone sells their home, making them perfect for renovating a home you're going to sell. Furthermore, you can cash out your home equity to buy land and finance construction. Then you don't have to worry about the 50% down payment on a land loan, and you'll have cash available in case issues arise during construction. Buy your vacation home or investment property without having to fight to qualify for a competitive interest rate.
What are the downsides of Lethbridge home equity loans? You have to pay closing costs to update your home's title, even if you never cash out your equity. You may have to pay for an appraisal, too. If your home is considered non-conforming or otherwise hard to sell, some lenders may not extend a home equity line of credit to you. The home equity loan is secured by your home. This means that you could lose your home if you don't make the payments. That's the price you pay for an interest rate that is only beat by the interest rate on your initial Lethbridge home mortgage.
 All you have to do is make a phone call to your Trusted Lethbridge mortgage specialist at Whalen Mortgages Lethbridge.